All Known Cheats For Warzone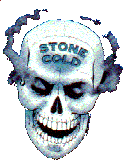 Beat Game With

HHH/Shawn Michaels

Kane

Steve Austin

Goldust

Mankind

Brett/Owen Hart

Ken Shamrock/Farrooq

The Undertaker

The Rock/British Bulldog

Ahmed Johnson

Mosh/Thrash

Your Created Player

Reward

Female Wrestlers in Create Player

Extra Duds in Create Player

2 more outfits for Austin

2 more outfits for Goldust

Dudelove and Cactus Jack

Sue the Ring Girl

No Wimps Mode

All Meters Off

Big Head Mode

Ego Mode

Bean Mode

Rattlesnake
Random Wrestler:
At the character select screen, hold up and press block to choose a random wrestler.

Extra Attribute Points:
You can get more points for your custom character by beating certain modes on the 'Hard' setting
Mode-Points
Challenge-6
Versus-2
Tag Team-3
Cage-2
Weapons-2
All of these must be done with a created wrestler on "Hard" setting and each match can only be done once with each wrestler for a maximum total of 40 attribute points per created wrestler.

Alternate Outfits:
Hold down L2 when choosing your wrestler. You will have an alternate style & color of clothing.

Taunts: Each wrestler can taunt his opponent or show off during a match by doing the following:
Taunt 1st Punch + Block
Taunt 2nd Tie Up + Kick

Outside Interference
To call for a certain wrestler to run in during a match, hold all four top buttons (L1+L2+R1+R2) and enter the following...
"Button Combination-Wrestler"
Up+Kick-Steve Austin
Up+Punch-Faarooq
Up+TieUp-Mankind
Up+Block-Ahmed Johnson
Down+Kick-Ken Shamrock
Down+Punch-Kane
Down+TieUp-Thrasher
Down+Block-Mosh
Left+Kick-The British Bulldog
Left+Punch-Shawn Michaels
Left+TieUp-Bret Hart
Left+Block-Owen Hart
Right+Kick-The Rock
Right+Punch-Goldust
Right+TieUp-Triple H
Right+Block-The Undertaker

Note:
It becomes a Handicap match with you and whoever you called in against your opponent, but no matter what happens, your opponent will win by Disqualification. Also, it can only be done in a 1-on-1 Match.

View All Movies
At the "Press Start" screen enter the following:
up+tri, right+O, down+X, left+square (4 Times) L1+R1, L2+R2 (Twice)

Email: enforcer_007@hotmail.com